TRUE SEEDS LTD.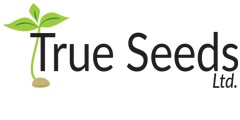 TRUE SEEDS LTD.
57509 SH 829
Box 1363
Redwater, AB T0A 2W0

Company Description:
PERFORMANCE PEDIGREED SEED FARM
For your convenience we now have scale on site for quick loading. We are ready to meet your needs. Give us a call to discuss what we can do to help you this spring. FCC Financing is available.
Varieties We Sell:
Oats: CS Camden, CDC Ruffian, CDC Arborg
Barley: CDC Copeland, CDC Bow
CPS Wheat: AAC Foray VB (Midge), CDC Terrain
HR Wheat: CDC Landmark VB (Midge), AAC Viewfield, AAC Redberry (Early)
Yellow Peas: AAC Carver (Early), CDC Inca, CDC Spectrum
Search https://www.trueseeds.ca/